La Unitat de Nutrició Humana està formada per investigadors de diferents orígens professionals, amb la missió de desenvolupar activitats relacionades amb la investigació alimentària, la nutrició i el metabolisme, potenciar la docència en nutrició i dietètica, assessorar i col·laborar en la indústria farmacèutica relacionada amb la nutrició i assessorar a la indústria agroalimentària.

Darreres notícies / latests news

CONVOCATÒRIES VIGENTS
CONVOCATORIAS VIGENTES
CURRENT CALLS


NOVEMBER 2023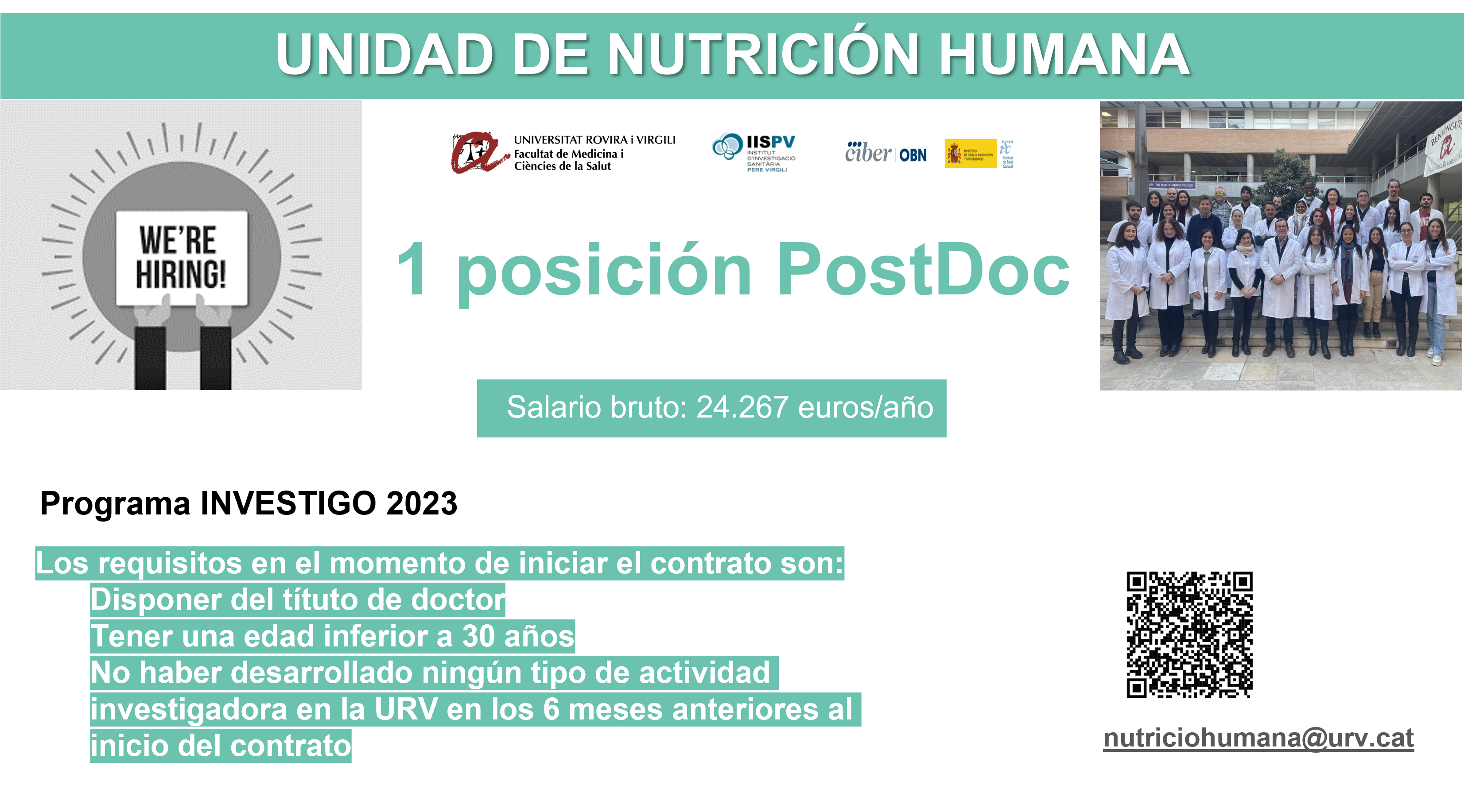 UK VERSION




Posdoc. Convocatòria Investigo 2023
There is an opening for 1 Postdoctoral Researcher position at the Human Nutrition Unit in conjunction with the program INVESTIGO 2023 for a duration of 2 years.

THE HOSTING RESEARCH GROUP
The candidates will join the "ANUT-DSM" research group of the Biochemistry and Biotechnology Department allocated at the Faculty of Medicine and Health Sciences of Rovira i Virgili University in Reus, Tarragona.
The research group is one of the most productive groups in our area, publishing >100 scientific papers per year, with projects funded by competitive grants from Spain, USA, Malaysia, India and Canada. The team is composed of a multicultural group of investigators with different backgrounds and multiple national and international collaborations.
The Human Nutrition Unit (HNU) is an interdisciplinary and dynamic team with extensive experience and sufficient autonomy in developing epidemiological studies, clinical trials, and basic research. The scope of this research group is to evaluate using classical approaches and novel multiomics technologies the effect of dietary patterns or dietary compounds on obesity (including childhood obesity), type 2 diabetes, metabolic syndrome, cardiovascular diseases, and male fertility.
Our research group leads several large clinical trials and longitudinal cohort studies, three such ongoing studies (PREDIMED-Plus, CORALS and LEDFERTYL) are highlighted below:

1. PREDIMED-Plus study is a national and international funded project aimed to evaluate the effect of an intensive weight loss intervention based on an energy-restricted Mediterranean diet, physical activity promotion, and behavioral support on hard cardiovascular events in comparison with a control group receiving usual care, including the recommendation to follow an energy-unrestricted Mediterranean diet without any advice to increase physical activity. The primary endpoint of this trial with more than 6500 participants followed for 8 years, is a composite of cardiovascular events (cardiovascular death, nonfatal myocardial infarction, and nonfatal stroke). We will also ascertain other secondary obesity-related endpoints and intermediate risk factors. Omics' techniques are used to analyze predictors of disease (diabetes, cardiovascular disease etc.), and mediation effects of diet and the effect of interventions on these outcomes.

2. CORALS study is a prospective multicenter (7 research groups in Spain) pediatric cohort study led by our group, with a planned 10-year follow-up of 1500 children that allows us to explore the association between lifestyle and adiposity, cognition and cardiovascular risk factors. This study started four years ago and we are collecting a large amount of information in repeated measurements and biological samples.

3. LEDFERTYL study is an ongoing multicenter cross-sectional study including different countries, that aims to delimitate the effect of exposome (diet, physical activity, drug use, hormonal disruptors...) on seminogram parameters and to assess potential age-related mechanisms including sperm DNA methylation profiles, sperm telomere length, oxidation processes and other mechanism determining the sperm functionality.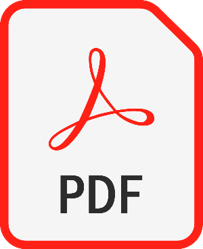 Download the call rules
---